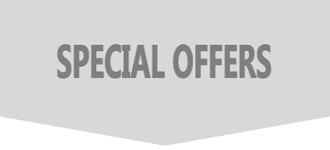 Take a look at our special offers and get the fantastic treatment you deserve for an even better price. We provide regular special offers and promotions throughout the year on our Salon therapies and treatments.
We like to be able to offer great deals to save you money on those all essential beauty treatments, so check back regularly to find out how you can treat yourself for less!
more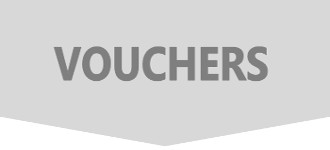 Gift Vouchers are an ideal way to treat a friend or family member, a wonderful idea when you are not sure what to buy someone special - at any time of the year.
They make a perfect gift and are available for any amount, and can be used to buy any products or treatments.
Valid for one year from purchase, you can buy in advance with confidence.
more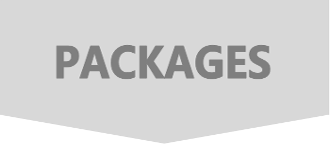 We can tailor make any package for a special occasion we have a wide range of packages available from holiday to hen party.
Treatments can be altered to make them more suitable for clients needs.
These packages have become very popular as gifts as they are ideal to send as a gift voucher or as a present for a loved one who needs some pampering or cheering up.
more
Welcome
BodyWork Therapies By Jo operates in the Yorkshire area and offers a range of treatments from relaxing massage to sports massage that addresses specific needs of athletes; including remedial massage therapy focusing on treating specific injuries and repairing damage. Specialising in sports massage and holistic treatments to aid with your bodies natural restoration, rehabilitation, rejuvenation and recovery.
Available treatments include sports massage, sports specific treatments, hot stone massage, deep tissue massage, fascial facial lift ( NATURAL BOTOX ), reflexology, manual lymphatic drainage (MLD), tui-na massage ( TRADITIONAL CHINESE MEDICINE TECHNIQUE ), combination massage ( LIGHT MASSAGE & DEEP TISSUE TECHNIQUES), indian head massage, swedish massage, aromatherapy body massage, aromatherapy face massage, holistic facials, holistic back treatments, pregnancy & pre-natal massage, quantum breath healing (BREATH WORK TECHNIQUES), and more.
The available treatments are aimed at supporting people who want an alternative complementary and holistic way of addressing health issues.
At BodyWork Therapies By Jo our aim is to give the highest quality treatments tailored to suit the needs of each individual client. Our holistic approach gives our clients a sense of well being for both the body and mind, our ethos is to offer the very best in customer service and excellence, and to deliver over and above the standard of service you would expect to receive in a treatment room environment.
Please note due to COVID-19 an initial telephone video screening will be performed for new clients before booking any treatments. This will not be necessary for previous clients I have treated.
Clients must register a valid email, mobile number and credit card before they make a booking
I work from the We Are Wellness Centre in Headingley and we can provide you with the comfort of a fully equipped treatment room where you can have the full treatment room experience making it possible for you to relax and get away from home pressures and interruptions.
Please phone for details as I am no longer at my treatment room in Regent Park Therapy Centre, Alwoodley; I am now working from the We Are Wellness Centre in Headingley. Just call Jo on 07506 131672 for more details.
Due to COVID-19 I am initially offering video consultations to ascertain whether a face to face appointment can take place. If a face to face appointment can take place, an appointment will be made at We Are Wellness Centre, Headingley. All appropriate guidelines with be adhered to, including PPE, hand washing and reduced contact.
Please do not come to the Clinic or book a treatment if you feel unwell and let us know if you or anyone in your household develop Covid-19 symptoms.
Please provide your own towels, even though we have always washed towels & linens in accordance with the recent Covid-19 Government Guidelines; and we have always used fresh clean towels for every client. This can be discussed when booking an appointment.
For first time clients there will be a furthur 10min -15min consultation at the start of the treatment. These consultation are free, along with any advice on aftercare to ensure that you will have no adverse reactions whilst helping you to maintain the condition of your skin, eyes and feet in between appointments.
Contact me if you'd like to discuss any aspect of your treatment or to book an appointment
If you have a Gift Voucher please do not use the booking button, text or call 07506 131672 to book your appointment
Book now!
BODYWORK THERAPIES BY JO LOYALTY SCHEME: As a token of our appreciation for our clients' valued custom, we are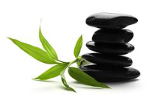 pleased to offer BodyWork Therapies By Jo loyalty Scheme. more
CLICK IMAGE TO VERIFY I AM A MEMBER

About
My name is Johanna and I am the owner of BodyWork Therapies By Jo. I am fully qualified as a Holistic Therapist and I am fully insured with The Federation of Holistic therapists (FHT).
.
I am also the owner &amp manufacturer of the brand Not So Balmy, a natural hand made vegan skincare range.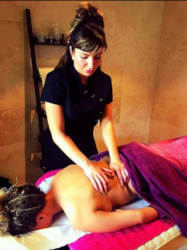 As well as being a fully trained Massage Therapist I am also a fully trained professional Holistic beauty therapist, Aromatherapist, and natural cosmetic formulator who formulates natural cosmetics from scratch. The seed for Not So Balmy was planted when I wanted to know what cosmetic manufacturers were putting into the skin care products I was using on my clients. So hense, Not So Balmy was born.
You can shop my hand made skincare range from this website or visit notsobalmy.co.uk to find out more about my skincare products.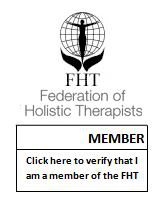 I am passionate about helping people achieve good Health with the help of nature and the supplimentation of Complementary treatments, so I am constantly undergoing continuous professional development to keep up with the latest trends and techniques.
BodyWork Therapies By Jo provides corporate massage in Leeds, and the surrounding areas of West Yorkshire. Invigorating neck and shoulder massages for your employees in the workplace, will leave them relaxed, energised and more focussed.
In addition to the long term health benefits of regular massage, your staff will feel more appreciated and your company will reap the rewards.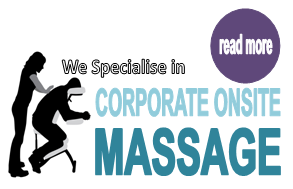 BodyWork Therapies By Jo Corporate Massage is designed to relax muscles and relieve tension while encouraging the entire mind/body system to become more alert. Your employee will return to work refreshed and with renewed concentration and enthusiasm.
BODYWORK THERAPIES BY JO CORPORATE MASSAGE: To find out more about Corporate Massage and pricing visit the office corporate page to read more.....
CANCELLATION POLICY
In order to minimize disruptions to our schedule, we require 24 hours notice to change, cancel and/or reschedule Therapy appointments. If 24 hours is not given, the client will be responsible to pay a 50% charge of the scheduled appointment. If the booked appointment is missed with no contact a 100% charge will be applied.
Cancellation of block bookings is only possible within 24 hrs, a gift voucher will be offered for the amount paid.
Please be aware that when booking an appointment on the same day, it is considered set, and if changed, cancelled or rescheduled at any point after it is made, the client is responsible for paying for the full price of the appointment.
Cancellation fees are in effect to ensure that our therapists are compensated for their time. Please keep in mind that if inadequate notice is given it is extremely difficult to fill vacant spots, this not only negatively impacts our therapists who only get paid when they deliver a treatment, but also affects our clients.
Please be courteous to your therapist and other clients by respecting our policies.
For that small minority of clients who wish to demonstrate inappropriate behaviour during booking please take note that we are health professionals & have a zero-tolerance policy to inappropriate, offensive suggestions & requests or behaviour. The session will be terminated immediately.
All clients must wear underwear during a full body massage session. This is a strict company policy.
BODYWORK THERAPIES BY JO GIFT CERTIFICATES: Massage is a thoughtful gift that almost everyone appreciates. Great for birthdays, thank you and holiday gifts, Mother's or Father's Day… or just a special present for someone needing nurturing and timeout for relaxation! more
To find out more about BodyWork Therapies By Jo check out our blog or follow us on facebook. [..]
Popular Treatments
Testimonials
Mark Wood

I had been severely suffering with pain and tension in my neck and upper shoulder area, which seemed to cause me a lot of headaches. A friend recommended Jo for Indian Head Massage. I was hesitant as i didn't think anything would get rid of my headaaches, but I thought I'd try it so I booked a treatment. I am so glad I did, after 6 treatments I can now say that the pain and headaches have gone, and I now have regular treatments to keep my headaches from returning. Thanks Jo.

more testimonials